Partners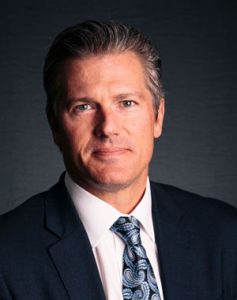 Professional Experience
Joe spent eight years as a professional hockey player in the National Hockey League, American Hockey League, and International Hockey League. During that time he captained four different teams, served as an Executive Committee Member of the Professional Hockey Players' Association, and won numerous awards including Team MVP, Most Inspirational, and Unsung Hero.
Joe transitioned from the work of professional hockey into the business world working in sales and consulting in sports marketing, corporate real estate, and education. Building upon this experience, Joe co-founded Pondera with Rob Elliott and John Belaski in 2006.
Consulting Experience
Joe's consulting expertise includes Strategic Planning, Executive Coaching, Team Effectiveness, Leadership Development with use of 360° Feedback Assessment and Development Plans, Organizational Change Consulting and Leadership Training.
Education
Joe received his B.A. from St. Lawrence University in Canton, New York and his M.A. in Management and Organizational Development at Aquinas College in Grand Rapids, Michigan. Additionally, Joe is certified to administer Myers-Briggs Type Indicator assessments.
Personal Information
Joe lives in East Grand Rapids, Michigan with his wife and two sons, and enjoys reading, fishing and spending time with his family.
Office: 616.956.3410 | Cell: 616.366.5591
E-mail: jday@ponderaadvisors.com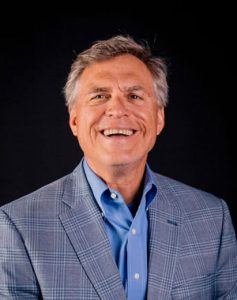 Professional Experience
Rob began his career in public education, serving as a high school business teacher & coach, then school business manager and finally superintendent of schools. After 17 years in education, Rob switched to the business world to work for public corporations as well as privately-held family businesses, serving in leadership positions as Director of Training & Development, Vice President of Sales & Marketing, and Chief Operating Officer. Rob co-founded Pondera with Joe Day and John Belaski in April, 2006.
Consulting Experience
At Pondera, Rob's primary client service areas are Team Effectiveness, Executive Coaching, Succession Planning, Leadership Development, and Strategic Planning. Further, Rob's varied background gives him invaluable skills as a consultant in Business Development, Change Management, Mergers & Acquisitions, and Organizational Development & Effectiveness.
Education and Training
Rob received his Bachelor's Degree from Michigan State University in Business & Coaching, and a Master's Degree from University of Wisconsin-Whitewater in Business Management. He is certified to administer Myers-Briggs Type Indicator assessments.
Personal Information
Rob and his wife, Roberta (Bert), live on Big Pine Island Lake in Grattan, Michigan with their dogs, Alice and Jersey. They have two adult sons: Robert and Tony. Rob enjoys boating & water skiing, cross country skiing & snowshoeing, duck hunting, gardening, golf, MSU Athletics, and skeet shooting. Rob serves as a school board member for Grand Rapids University Prep Academy and is active in St. Patrick's Parish.
Office: 616.956.3410 | Cell: 616.634.1963
E-mail: relliott@ponderaadvisors.com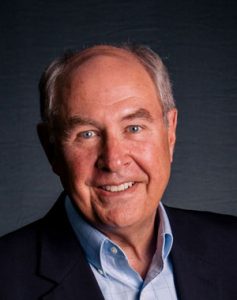 Professional Experience
Kurt began his professional career with the City of Grand Rapids as an Administrative Assistant in the Systems and Fiscal Management Department. Over the next 13 years, he was promoted to several positions of increasing responsibility within the City organization, culminating in his appointment as City Manager in 1987 at the age of 36. For the next 22 years, Kurt worked as the City's top executive, providing exceptional leadership to an organization with 1700 employees and an annual budget of $350 million. During his tenure, Kurt received numerous awards and accolades for his distinguished service and leadership.
Consulting Experience
Kurt has significant credentials as a gifted administrator and executive. As a consultant, Kurt offers extensive experience in Strategic Planning, Team Effectiveness, Leadership Coaching, and Mentoring. He also is an adept advisor in organizational development, team management of public-private partnerships, complex financial management, and budgeting.
Education and Training
Kurt received a B.A. in Contemporary Diplomatic Studies from the University of Michigan and an M.P.P. in Public Policy at U of M's Gerald R. Ford School of Public Policy. Kurt is a graduate of Leadership Michigan and has taken coursework at the Menninger Foundation and Harvard's John F. Kennedy School of Government. He also is certified to administer Myers-Briggs Type Indicator assessments.
Personal
Kurt lives in the City of Grand Rapids with his wife, Randy. They have two grown daughters and four grandchildren. Kurt and Randy are active at First United Methodist Church in downtown Grand Rapids and have a rich history of service on various volunteer boards in West Michigan. Kurt consulted with the team that brought ArtPrize to Grand Rapids in 2009-2011. He enjoys golf and maintains an interest in public policy issues and governmental affairs.
Office: 616.956.3410 | Cell: 616.401.5100
E-mail: kkimball@ponderaadvisors.com